Learn How To Divide Your Assets Into 4 Buckets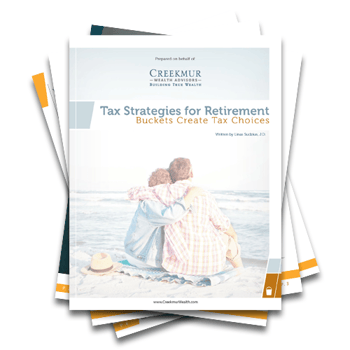 Different investments have different tax characteristics. The tax characteristics of certain financial products may make a big difference in determining whether such investments fit your specific circumstances.
Help pursue the retirement you desire by making financial plans early for retirement by learning:
The importance of tax efficiency.
The challenges of tax deferrals.
Whether your Social Security benefits may be taxable.
How to divide your assets into four buckets to minimize taxes.
Download our free guide now to begin understanding what tax strategies for retirement may be appropriate for your financial situation.
Neither the firm nor its agents or representatives may give tax advice. Individuals should consult with a qualified professional for guidance before making any purchasing decisions. 00201841